Traxxas Body LED Light Kit for TRX-4 Sport (8111) Complete Set 8085
Traxxas Body Led Light Kit for TRX-4 Sport (8111) Complete Set 8085
QUICK FEATURES ON TRX-4 Sport LED LIGHT KIT (#8085)
Sealed waterproof design
Engineered by Traxxas for direct fit on the TRX-4 Sport body with tidy and secure wire management
Color-coded power distribution block for easy and secure connections
Includes front grill and rear tailgate with integrated lenses
Traxxas LED lighting module
Regulated to provide consistent and reliable power output with batteries from NiMH to 3S LiPo
Eliminates overheating, glitching, and other electronics issues common with unmatched aftermarket systems
Individual LED Light Kit Components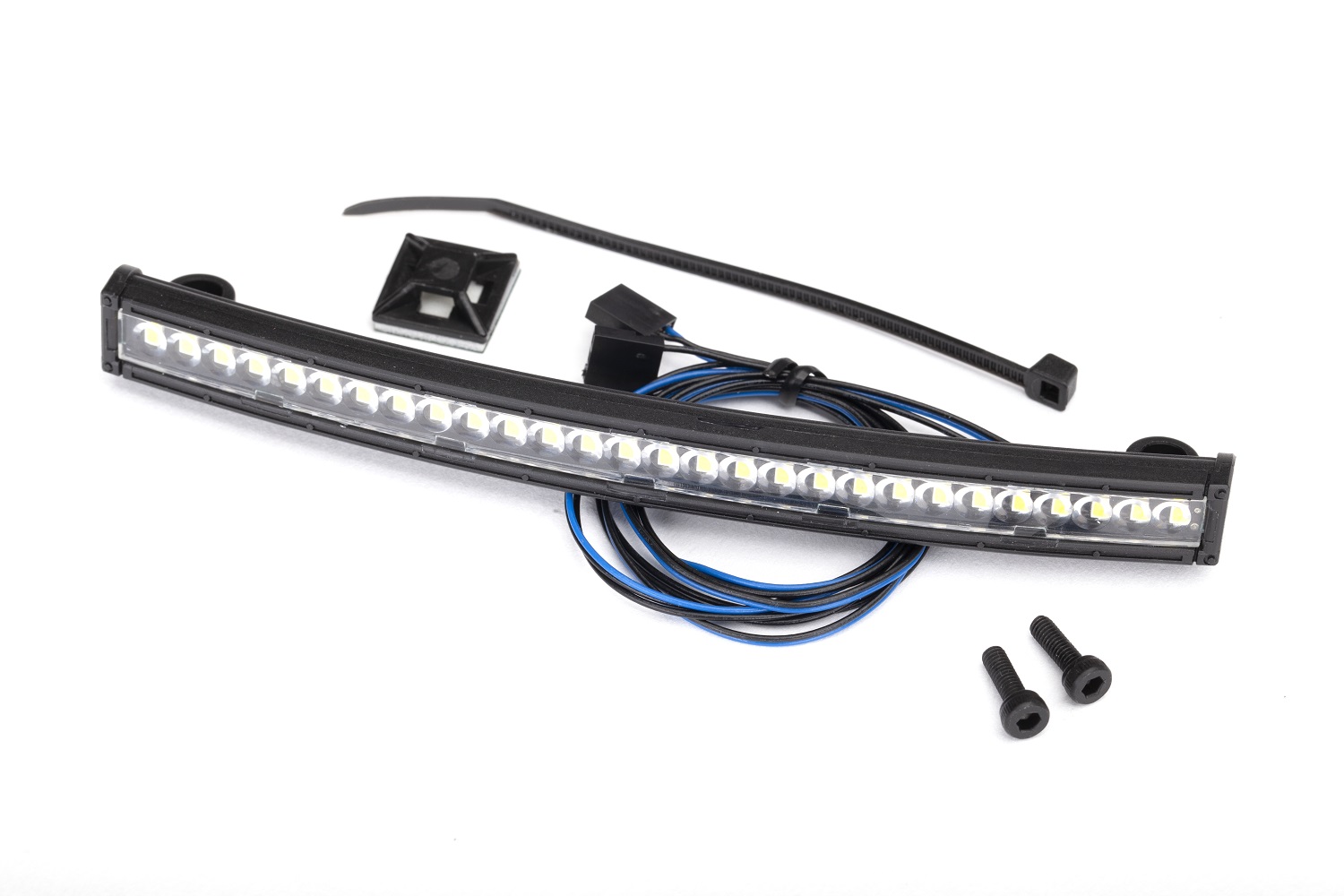 LED Roof Light Bar
Designed to rigorous standards the LED roof light bar utilizes surface mount LED technology and a custom clear lens for unsurpassed realism. The light bar bolts directly to the optional Expedition Rack #8120, or #8120X.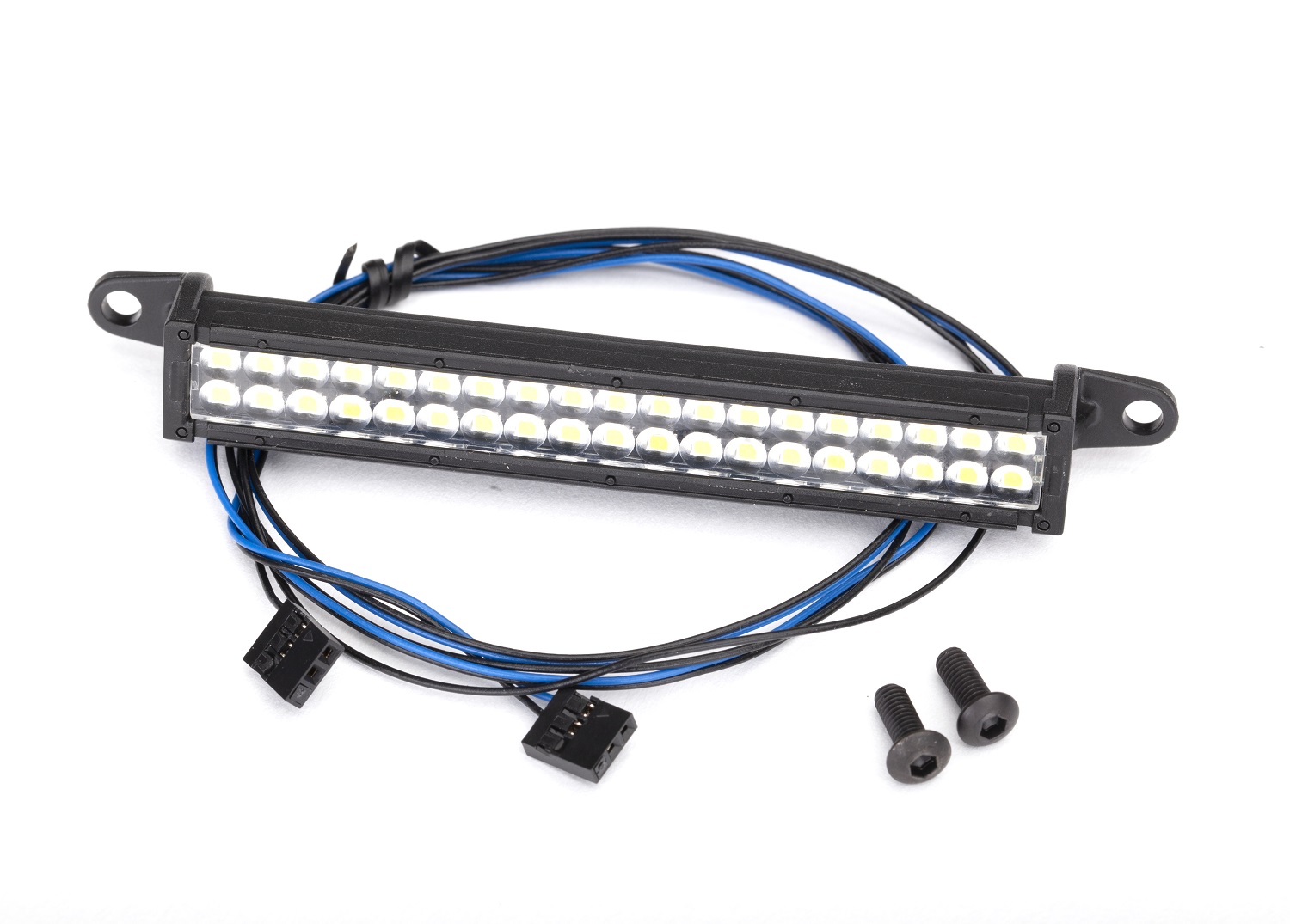 LED Bumper Light Bar
Blaze a path ahead with the bumper-mounted LED light bar. The light bar mounts securely to the TRX-4 Sport's bumper and works in conjunction with the roof light bar for unsurpassed forward illumination.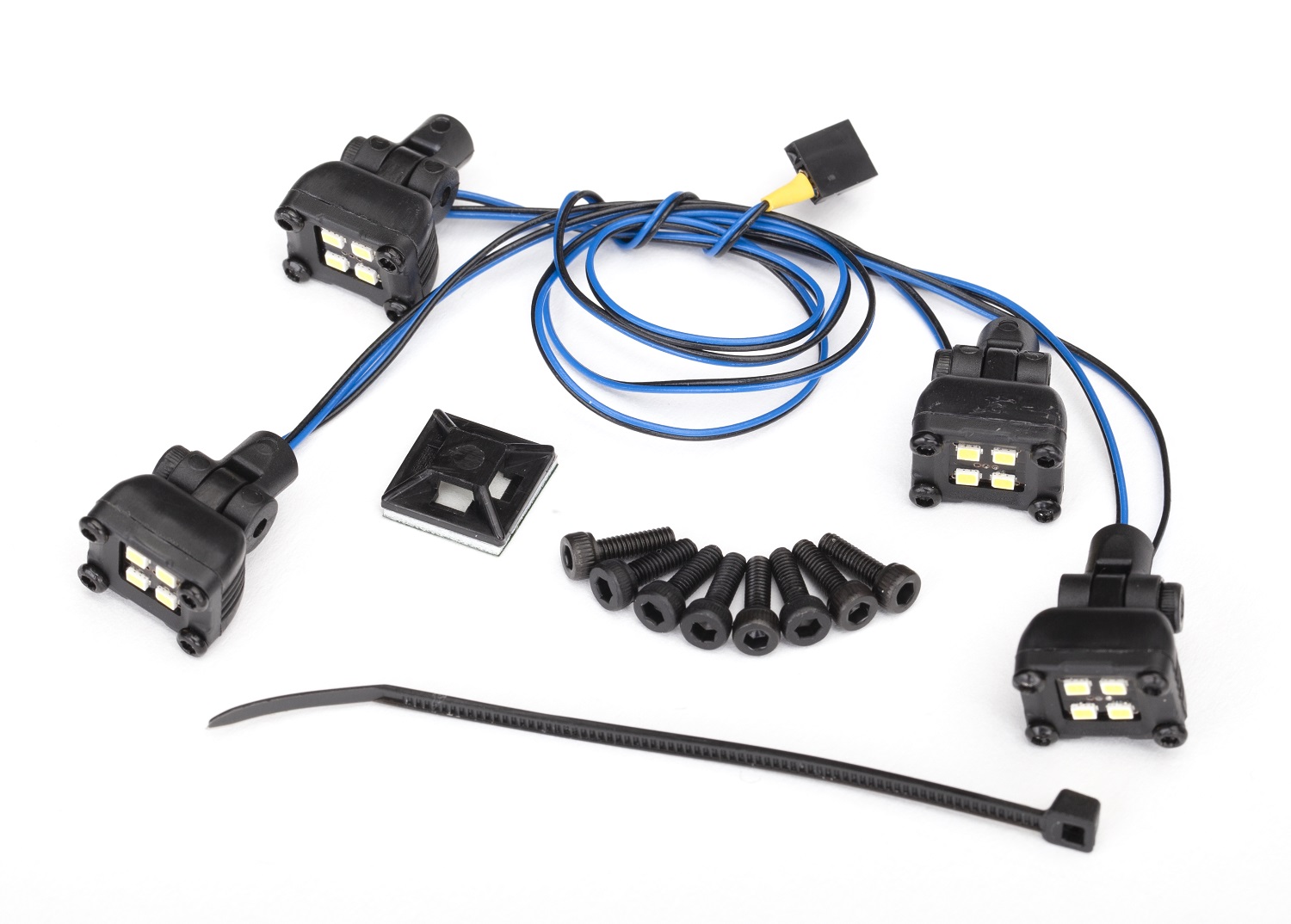 LED Scene Light Kit
The Scene Light Kit attaches directly to the Expedition Rack to illuminate the sides of the trail. Four separate LED lights tilt up or down to surround the TRX-4 with light. The LED scene lights require TRX-4 Sport Expedition Rack #8120, or #8120X.
LED Headlight / Tail Light Kit
Add bright white front and red rear lights to your TRX-4 Sport with the LED Headlight / Tail Light Kit. Lights require front grill #8116 and rear tailgate panels #8117 with lenses.
LED Power Supply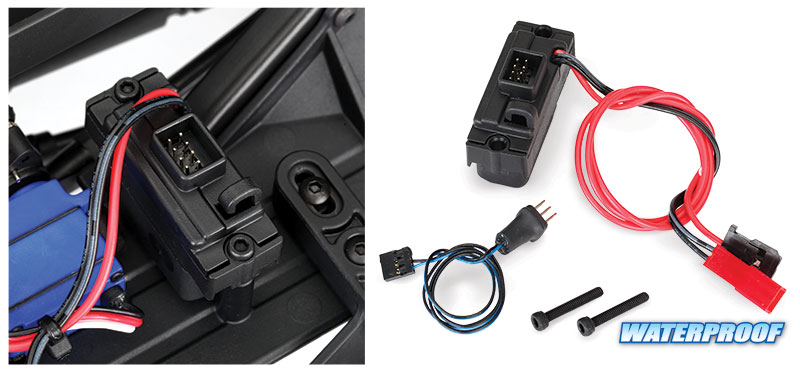 Adding LED lighting components to your TRX-4 is simple with the waterproof LED Power Supply. This unit provides stable, regulated output with batteries ranging from NiMH to 3S LiPo. The power supply connects to the receiver and electronic speed control to provide single-point control of your lighting components.