Traxxas Extreme Heavy Duty Outer Driveline & Suspension Upgrade Kit (Hoss/Rustler4x4/Slash4x4) 9080
Traxxas Extreme Heavy Duty Outer Driveline & Suspension Upgrade Kit (Hoss/Rustler4x4/Slash4x4) 9080
Kies je kleur:
Zwart
Groen
Rood
Oranje
Blauw
Extreme Heavy-Duty Upgrade Kit
The Extreme Heavy-Duty Upgrade Kit transforms your already-tough Hoss® 4X4, Rustler® 4X4, or Slash® 4X4 into the ultimate bashing machine. Engineered for extreme brushless power systems, the kit includes a full complement of driveline and suspension parts designed to work together as a complete package. Whether you're sending it at the skate park or preparing for a speed run, the Extreme Heavy-Duty Upgrade Kit is battle-hardened to withstand brutal punishment and come back for more.
Compatible with Hoss 4X4, Slash 4X4 and Rustler 4X4
Extreme Upgrade Kit Features:
­
Available in five different color options
Maxx®Duty driveshafts with 6mm stub axles
Heavy-duty caster blocks, steering blocks, hub carriers, and shock towers
Made from our toughest cold-weather composite material
Steel wheel hexes
Oversized sealed bearings
Installation hardware included
Fully compatible with HD suspension arms
Easy to Install
This all-inclusive package comes with everything needed to transform your truck. Designed to work as a complete package, everything fits together with perfect precision. This kit includes all replacement hardware and works with either standard or HD suspension arms.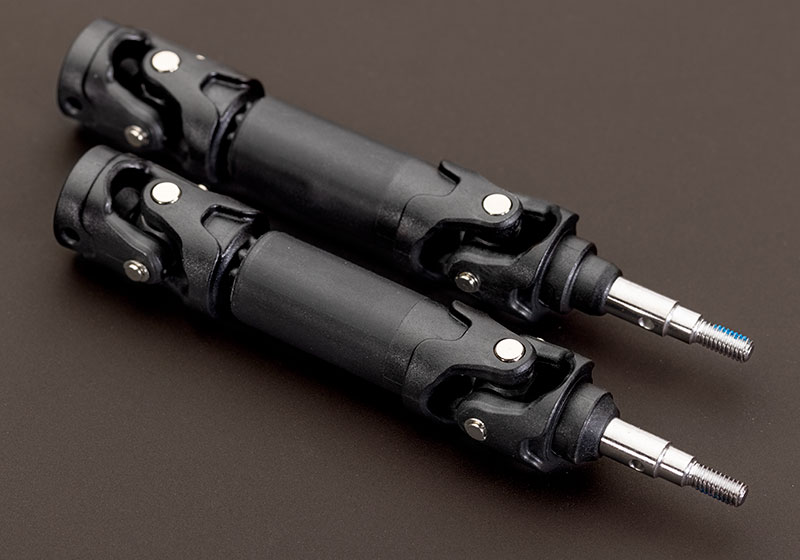 Maxx®Duty Driveshafts
Huge-diameter driveshafts with heavy-duty U-joints are built to handle the Velineon® 540XL brushless motor's extreme torque with ease. Large 6 mm axles key into the included steel wheel hexes for unmatched strength and durability.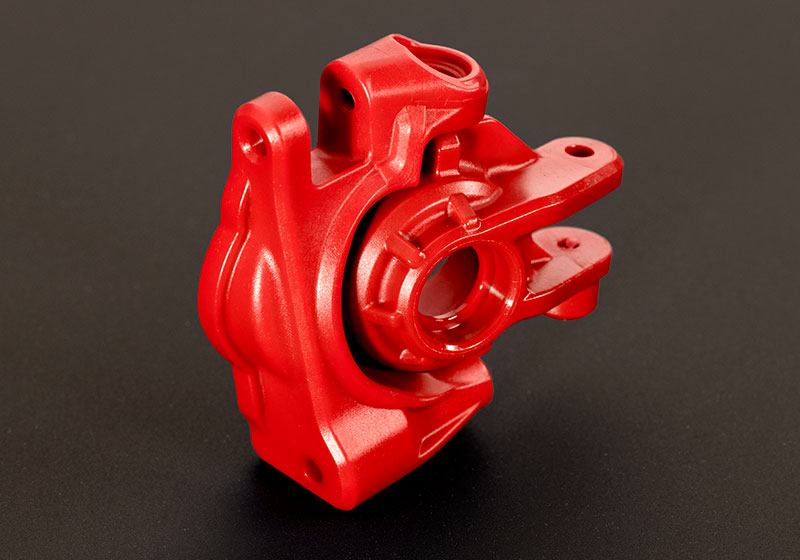 Heavy-Duty Caster & Steering Blocks
Made from our toughest composite material, the heavy-duty caster and steering blocks are beefed up with extra material for even more strength. Built to take a pounding, these highly upgraded parts outfit your Hoss, Rustler 4X4, or Slash 4X4 for your wildest adventures.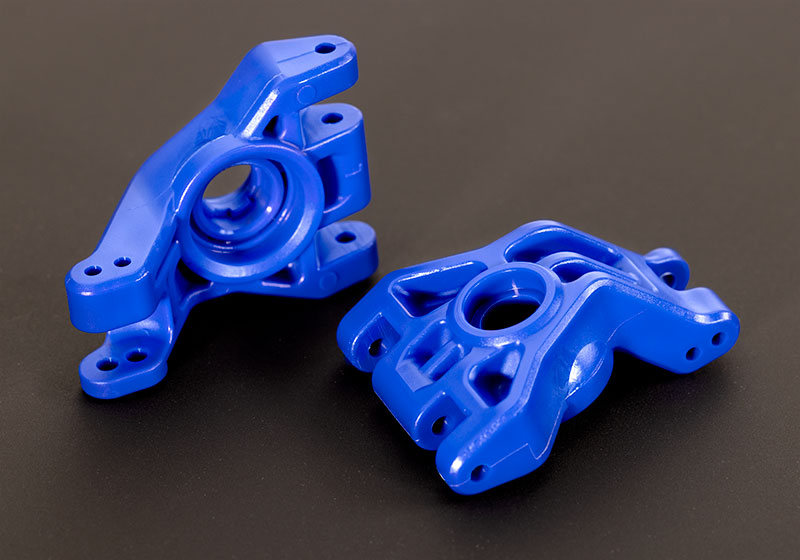 Heavy-Duty Axle Carriers
Heavy-duty axle carriers are made from the same compound as the caster and steering blocks with more material where it's needed most. In addition to their overbuilt construction, both the steering blocks and axle carriers feature larger bearings for ultimate durability and precision.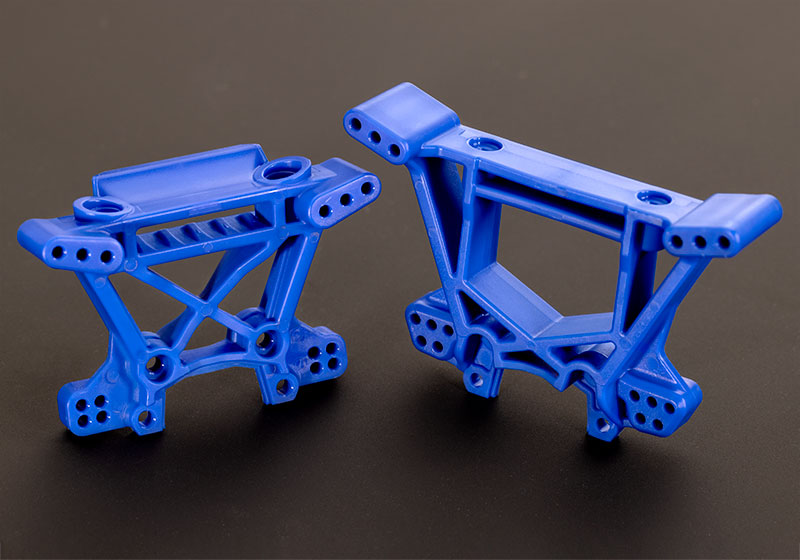 Heavy-Duty Shock Towers
New heavy-duty shock towers and body mounts are also made from our toughest composite material. These new shock towers readjust the roll center to accommodate the larger Maxx Duty driveshafts.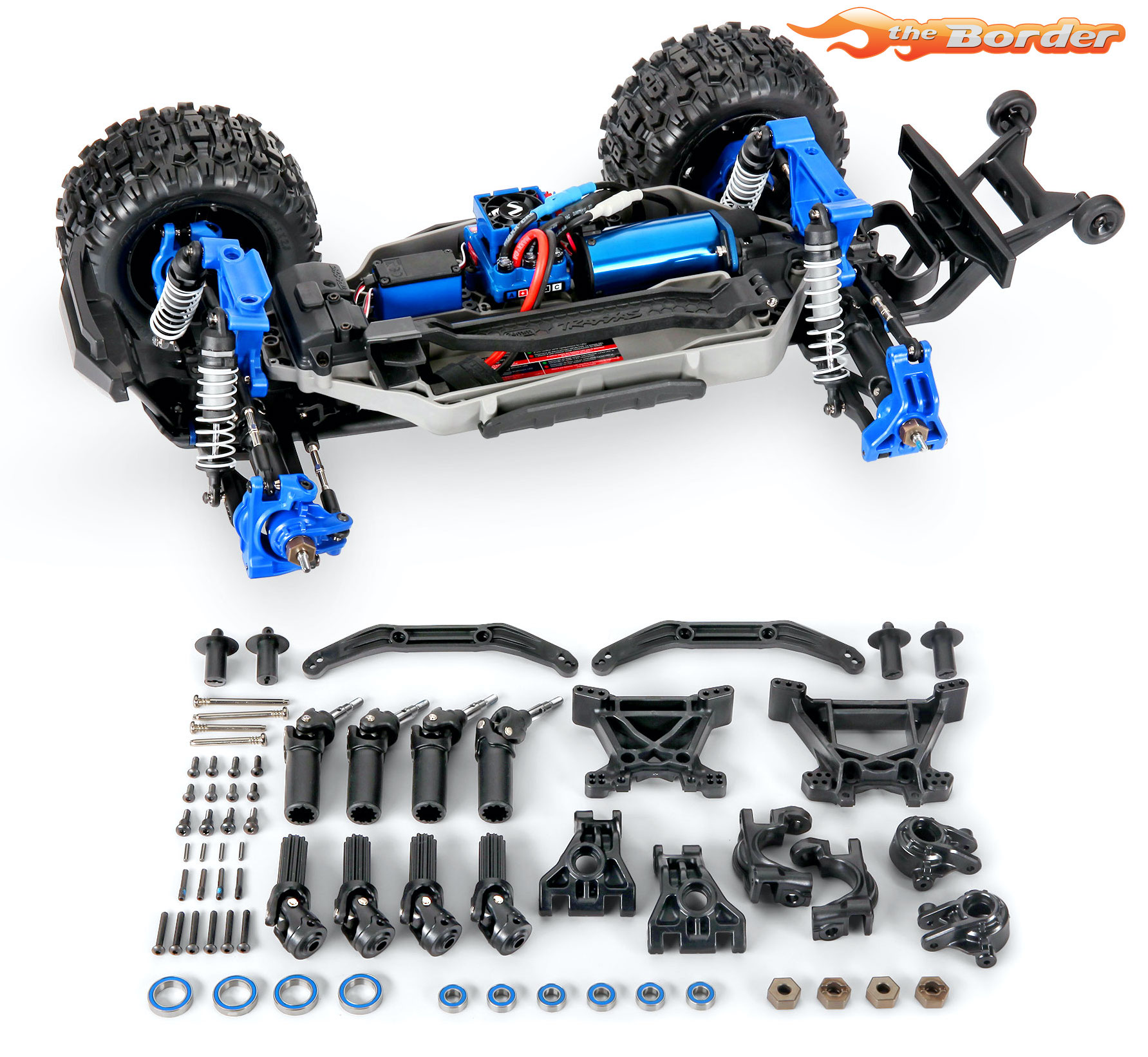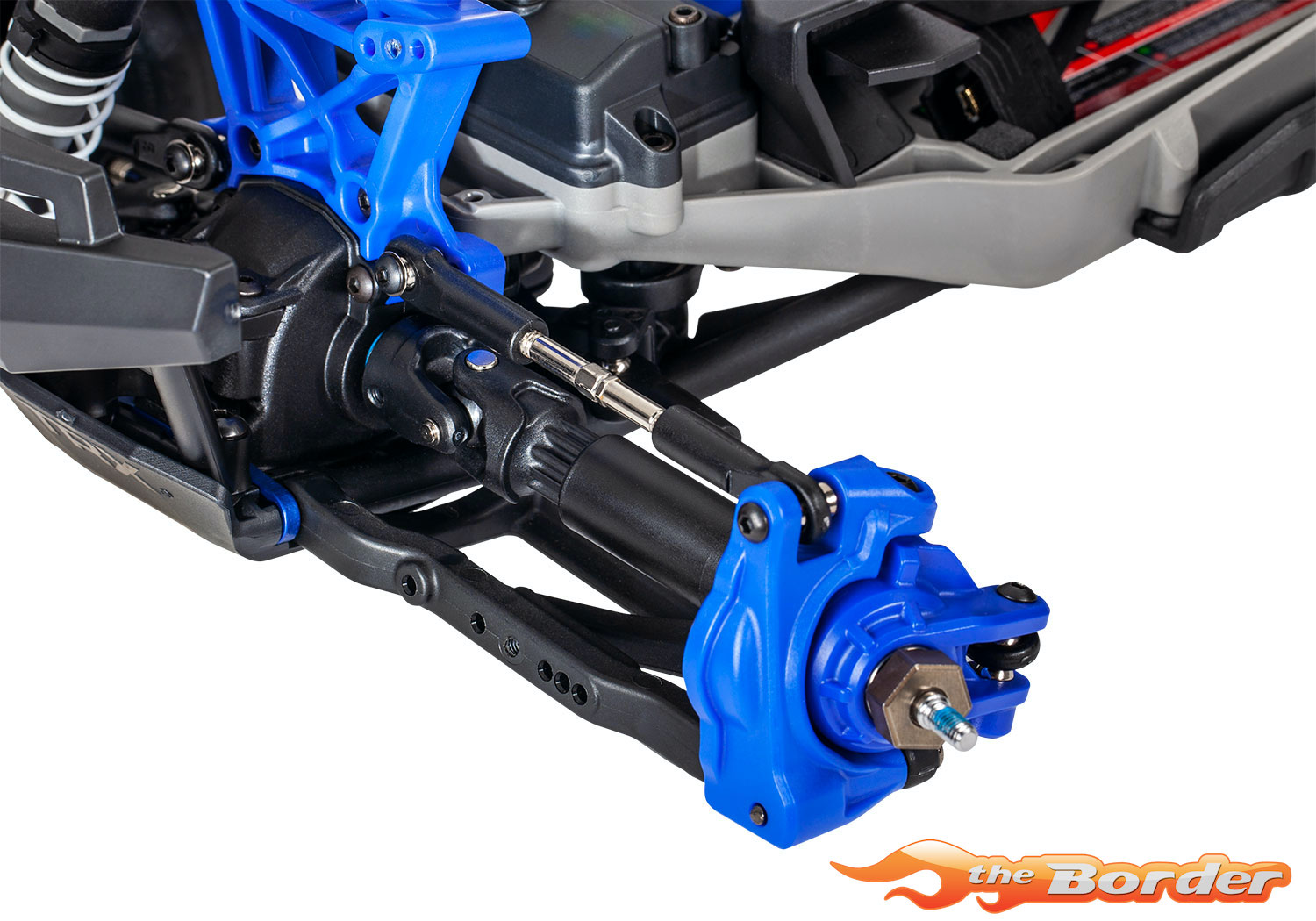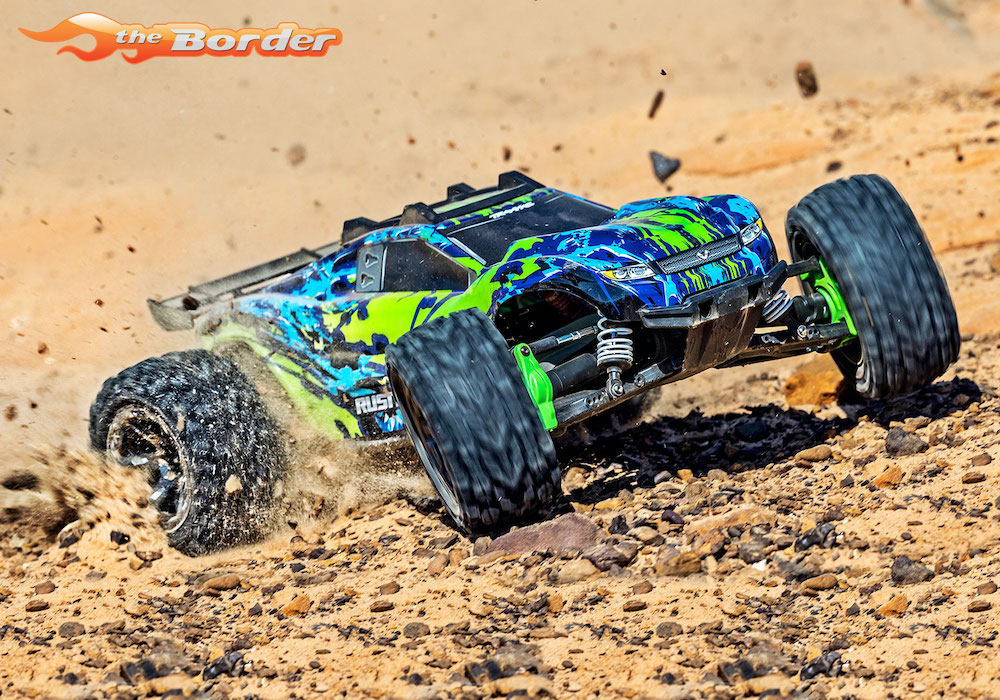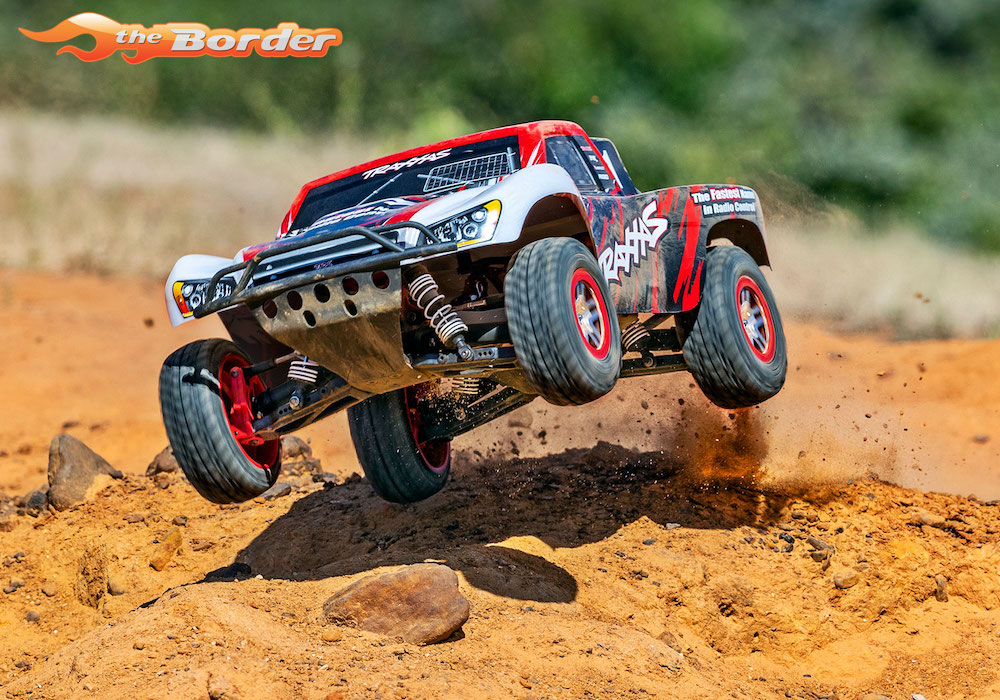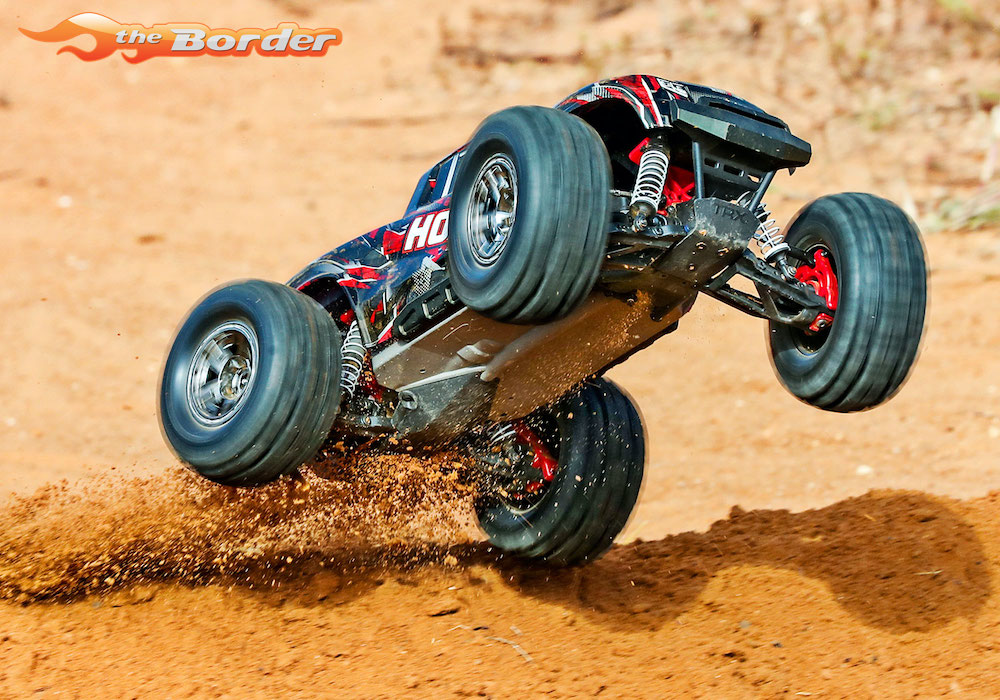 Downloads
Download the Extreme Heavy Duty Outer Driveline & Suspenions Upgrade Kit manual here.
Review The-Border.com
We zijn eens gedoken in de nieuwe Traxxas Driveline Upgrade Set 9080.
We hebben alle originele onderdelen naast de geüpgrade onderdelen gelegd: C-Hubs, stuurblokken, achterhubs en de assen.
Het valt op dat er een enorm verschil zit in het materiaal, het materiaal van de upgrade set is een stuk stijver composiet, het is amper te bewegen, terwijl het standaard plastic best wat flex heeft.
Uiteraard is het eerste wat je ziet, het enorme verschil in hoeveel materiaal er überhaupt in zit: een standaard stuurblok weegt 4 gram, het nieuwe stuurblok 6 gram. Dat is ruim 50% meer materiaal. Je ziet op de foto's ook duidelijk dat alle onderdelen een heel flink stuk groter zijn.
Dat moet ook wel om ze sterker te maken, maar óók omdat er grotere lagers worden gebruikt: de binnenlagers zijn een flink stuk groter dan de originele lagers, en kunnen daardoor hopelijk nóg meer hebben.
We hebben de nieuwe assen vergeleken met de al reeds stevigere Heavy Duty assen van grijs plastic. Wat een bonk van een as, het is dat hij vrij kort is, maar anders zou je denken dat je een aandrijfas van een Maxx in handen hebt!