Traxxas TRX-4M 1/18 Mini Crawler Ford Bronco 4WD (RTR inclusief batterij/oplader) 97074-1
Traxxas TRX-4M 1/18 Mini Crawler Ford Bronco 4WD (RTR inclusief batterij/oplader) 97074-1
Nu direct leverbaar, zowel in onze winkel als online!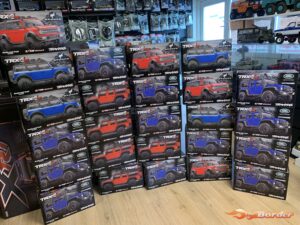 Inclusief
– LED-verlichting in de bumper, met optionele functionele Pro Scale LED-verlichting (koplampen, remlichten, achteruitrijlichten en noodknipperlichten)
– Batterij oplader
– Cliploos opbouwsysteem
– Hoogwaardige BFGoodricht-banden
– Spool uitgeruste voor- en achterassen
– Met olie gevulde GTM-schokken
– ESC met Sport-, Trail- en Crawl-modus
– Optionele overbrengingsverhoudingen
– Stalen C-kanaal framerails
– Tal van optionele accessoires!
GROOT PLEZIER EN AVONTUUR IN EEN KLEINERE TRX-4
Introductie van TRX-4M, een nieuwe manier om al het plezier, avontuur en schaalrealisme van de TRX-4 te ervaren in een 1/18 platform. TRX-4M overbrugt de kloof tussen de kleine crawlerscène en kwaliteit en prestaties op schaal 1/10. Met olie gevulde schokbrekers, stalen framerails en een soepel lopende aandrijflijn geven hem echte buitencapaciteiten over rotsen en door gras en beekjes. De kleine draaicirkel en nauwkeurige gashendel zorgen voor een fantastische manoeuvreerbaarheid binnenshuis.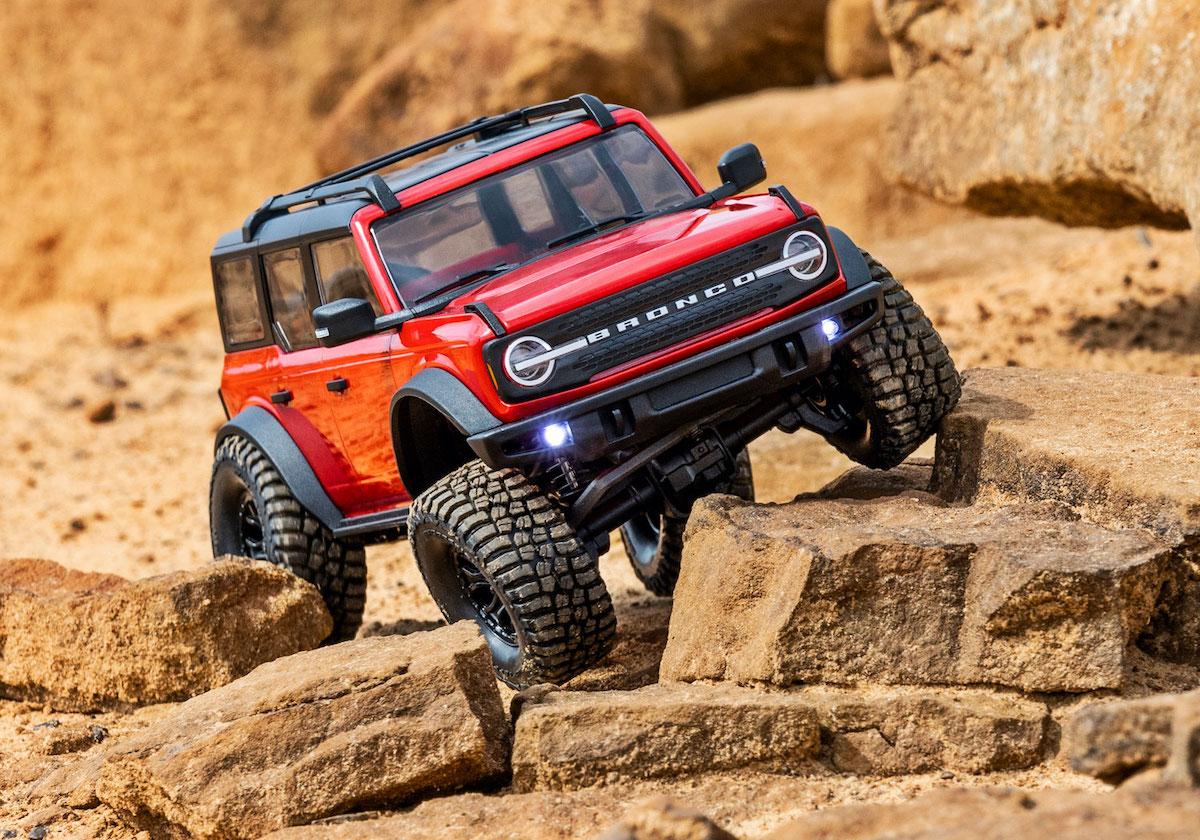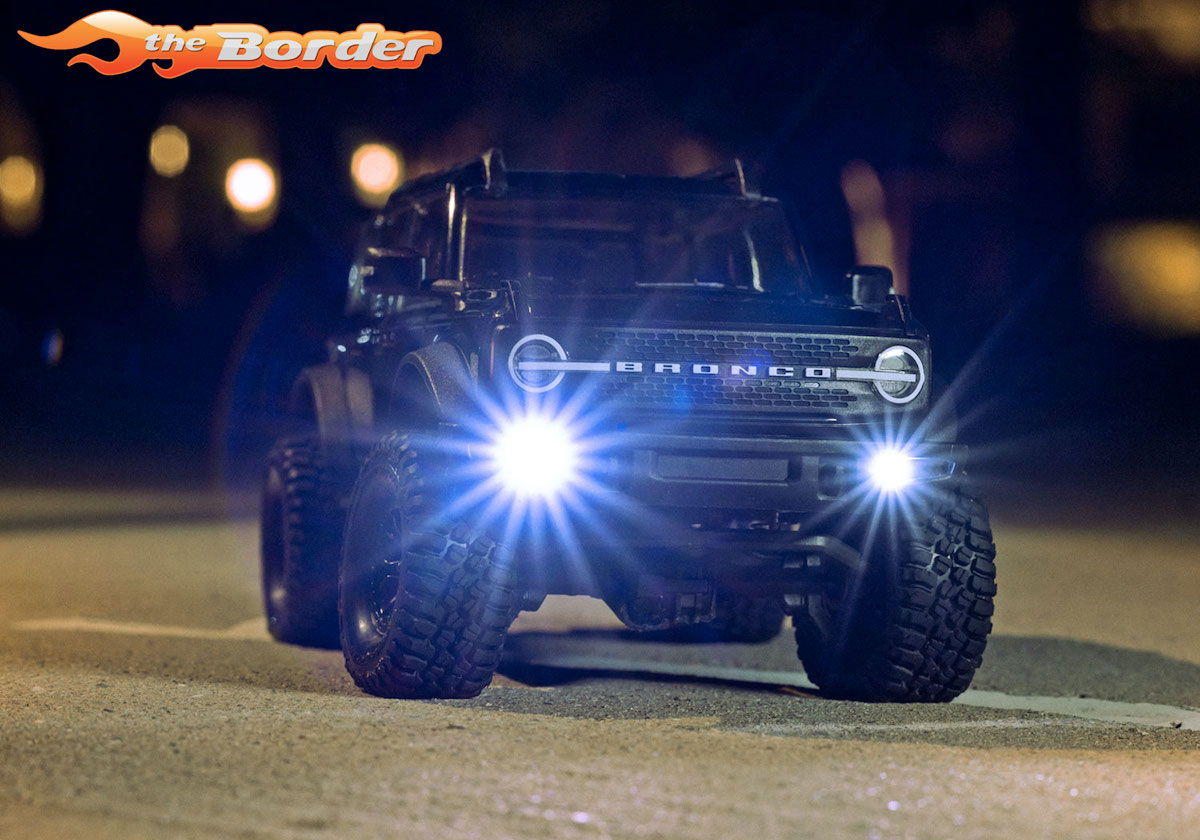 DE JUISTE MAAT VOOR PLEZIER
TRX-4M heeft het perfecte formaat om in een rugzak te passen voor plezier onderweg. Het is klein, krachtig en wendbaar, dus vrijwel elke ruimte wordt in een handomdraai een pad of kruipparcours. Of het nu een berg boeken binnenshuis is of een rotstuin in de achtertuin, TRX-4M is altijd klaar voor veel plezier en avontuur.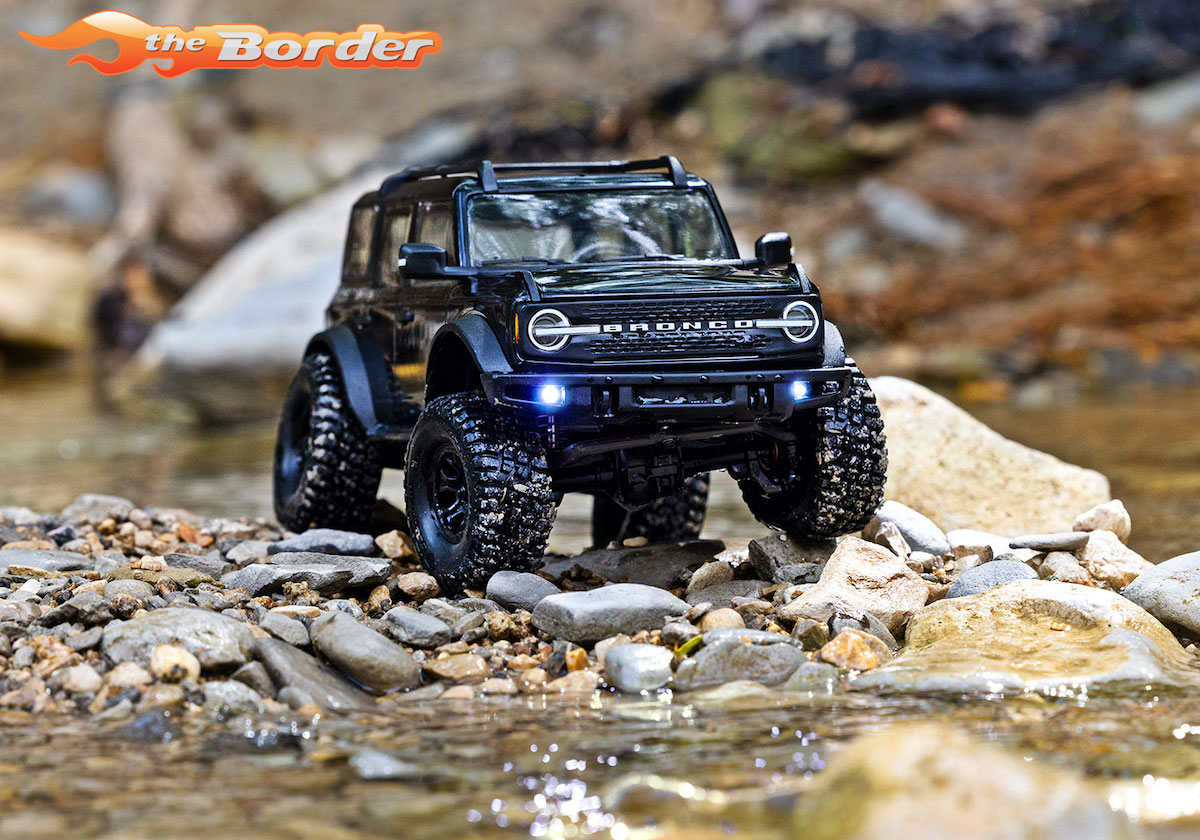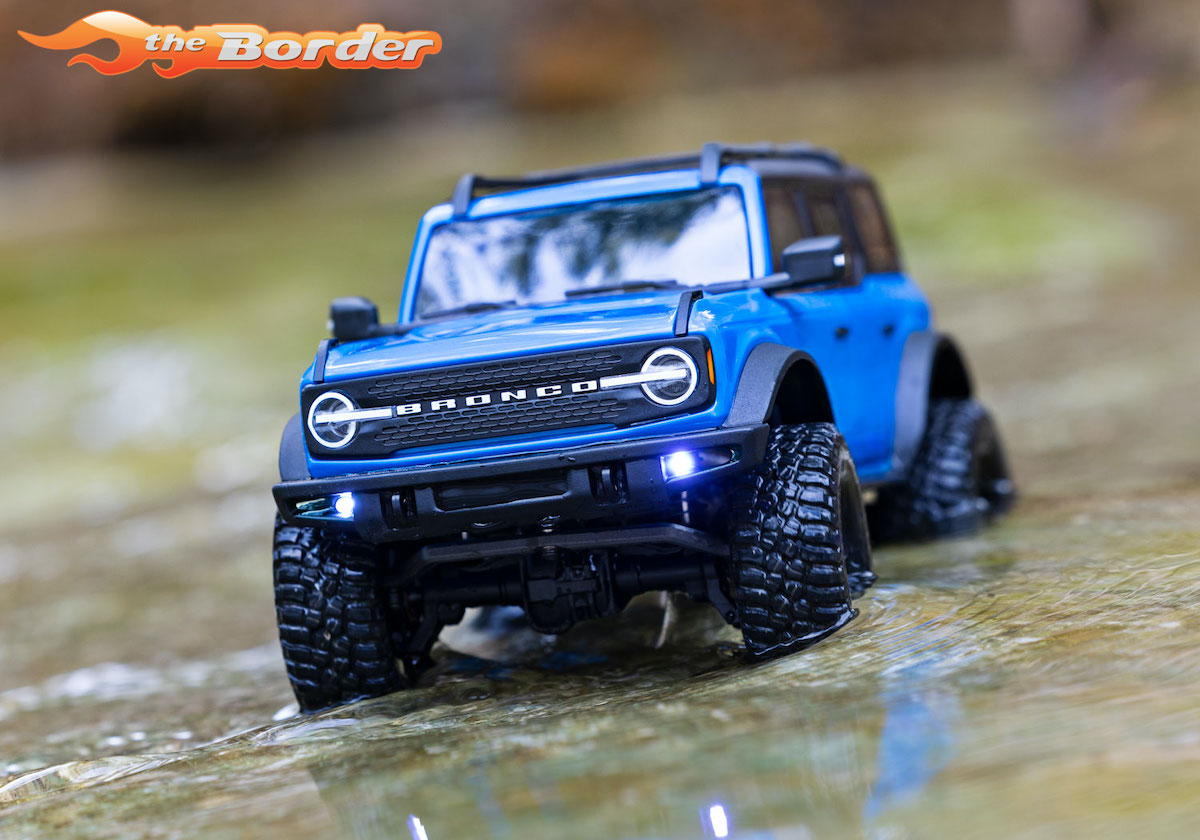 ALLE TERRAIN VEELZIJDIGHEID
De TRX-4M is uitgerust om ruig off-road terrein aan te kunnen met gripvaste zachte banden, nauwkeurig ontworpen 4-link ophangingsgeometrie en soepele, met olie gevulde schokken. Grote bodemvrijheid in het midden, grote naderingshoeken en laag zwaartepunt geven de TRX-4M overal indrukwekkende capaciteiten.
STUURHOEK VAN 45°
Een volledige stuurhoek van 45° geeft de TRX-4M een uitzonderlijk kleine draaicirkel en extreme wendbaarheid in kleine ruimtes waar elke centimeter telt. Een heavy-duty 2065T stuurservo levert krachtige stuurautoriteit, zelfs op dik tapijt.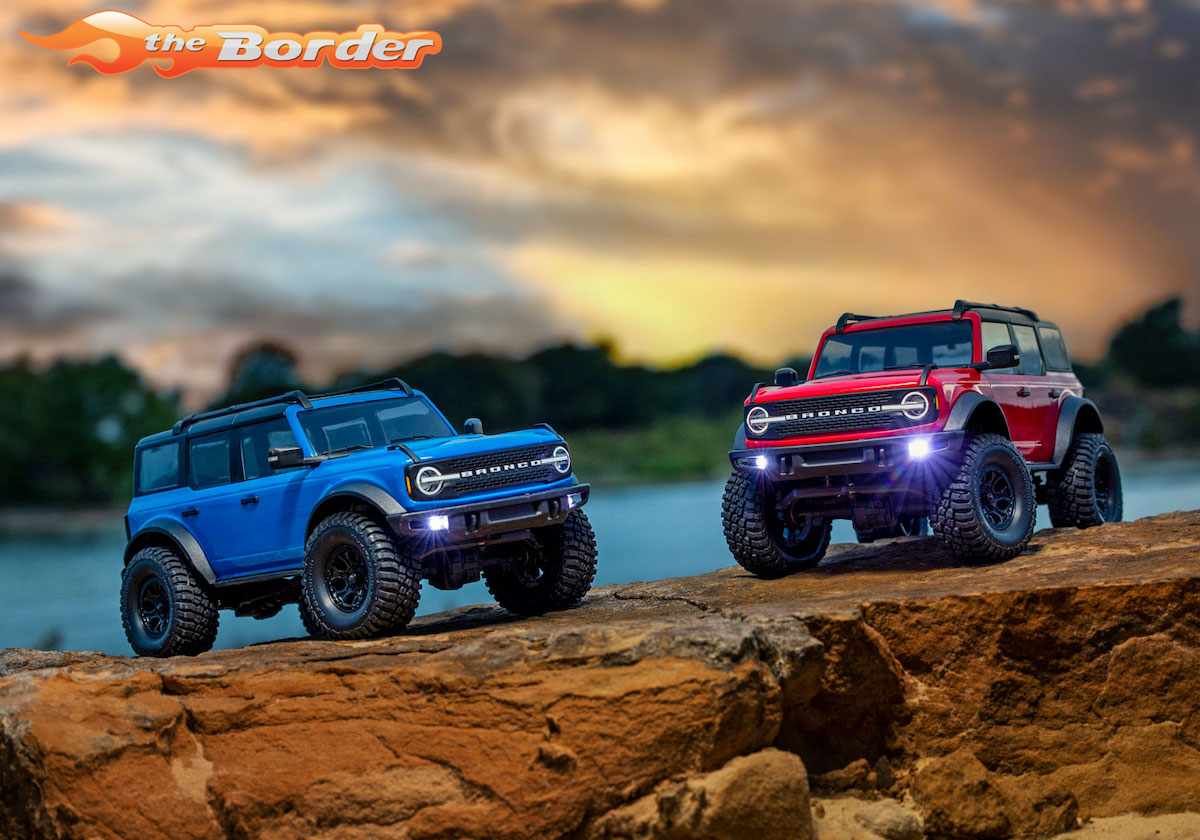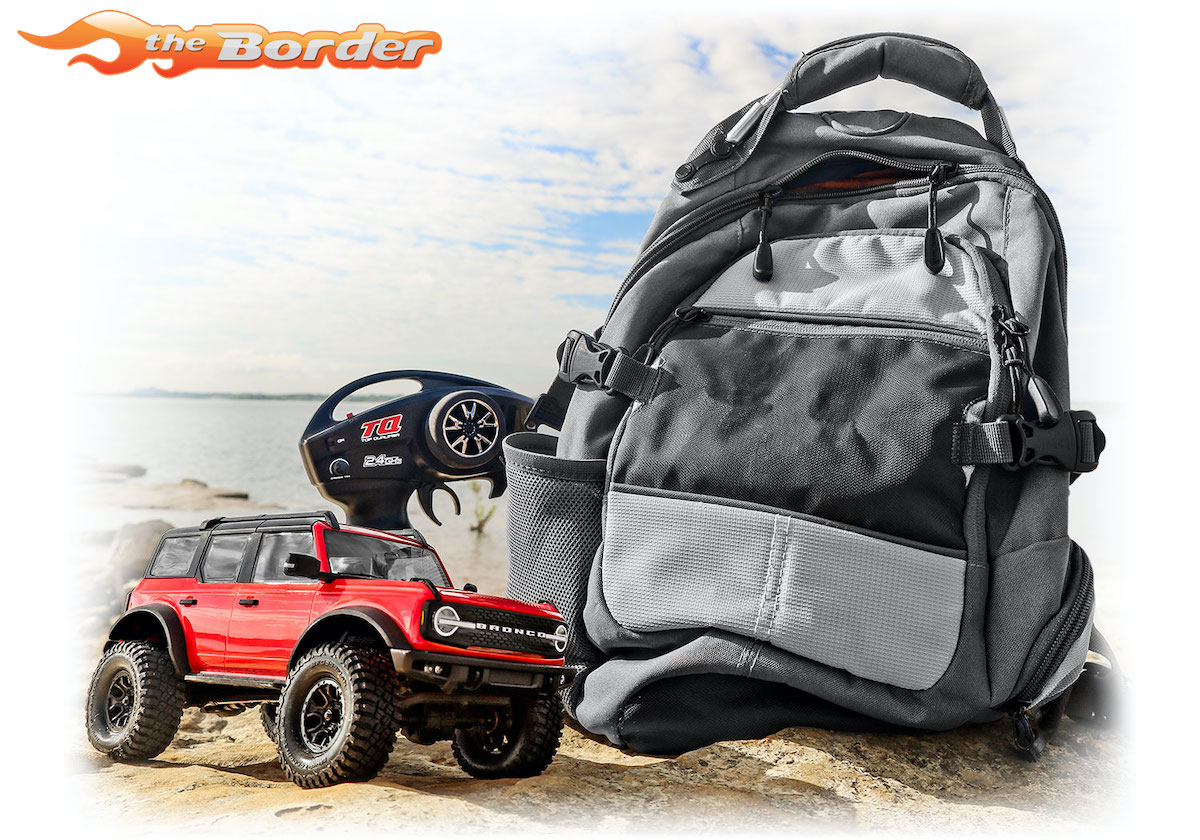 MET OLIE GEVULDE GTM™-SCHOKBREKERS
De met olie gevulde GTM-schokbrekers van de TRX-4M bieden een soepele demping van de ophanging om de wielen stevig op oneffen oppervlakken te houden. De toegevoegde controle zorgt er ook voor dat de carrosserie niet gaat stuiteren op ruw terrein, voor een meer realistische rijervaring.
GEDETAILLEERDE ABS Kap MET KLEMLOZE BEVESTIGING
De innovatieve cliploze behuizing kan in slechts enkele seconden worden verwijderd en geïnstalleerd zonder clips die verloren kunnen gaan of frustrerende klittenbandlipjes. Robuuste, zeer gedetailleerde ABS-behuizingen hebben een ingegoten kleur met een diep glanzende afwerking die niet afbladdert of afschraapt.
WATERDICHTE ELEKTRONICA
TRX-4M is de truck die gaat waar u heen wilt, zonder grenzen of beperkingen. Alleen de volledig waterdichte innovatie van Traxxas geeft je de vrijheid om door nat gras, plassen en beekjes te rijden die anderen dwingen om te keren.