Traxxas XRT 4WD VXL-8S 1/5 Race Truck 78086-4
Traxxas XRT 4WD VXL-8S 1/5 Race Truck 78086-4
We hebben hem NU in de winkel staan!
---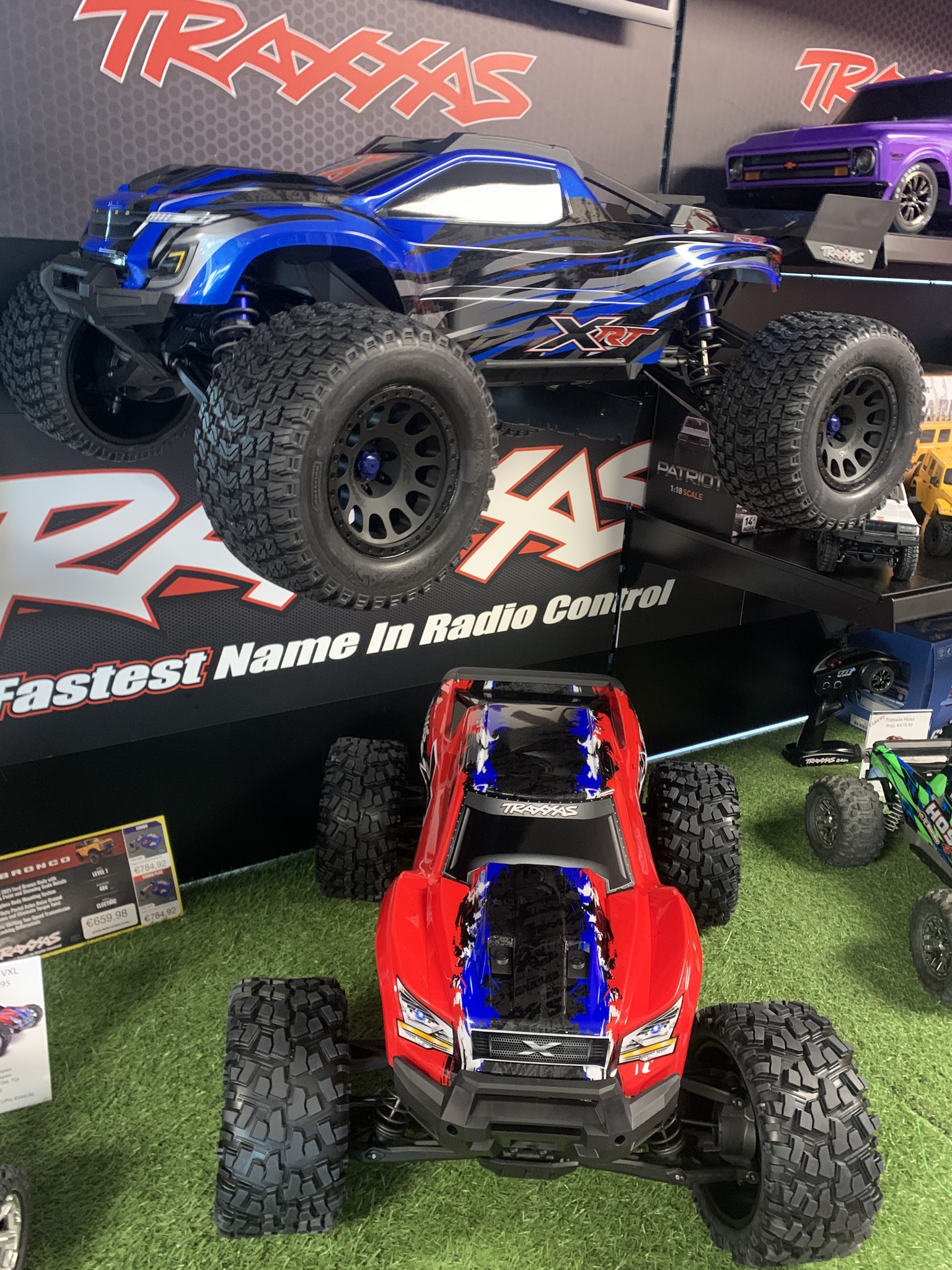 RACE-INSPIRED ENGINEERING
EXTREME 8S POWER AND SPEED
X-TRUCK™ SIZE AND STRENGTH
De Traxxas XRT combineert race-geïnspireerd ontwerp en techniek met X-Maxx® kracht en sterkte. Het resultaat is een geheel nieuw platform met scherpe reflexen en ongekende stabiliteit dat in staat is om het bovenste bereik van extreme 8s kracht en snelheid te benutten.
BUILT FOR SPEED AND HANDLING
XRT is ontworpen met de nadruk op snelheid, bediening en prestaties. Het lage zwaartepunt van de XRT, de ultrabrede houding en de onopvallende carrosserie zorgen voor vertrouwen en controle terwijl de XRT door de wijd open ruimtes accelereert tot een totale snelheid van 60+MPH.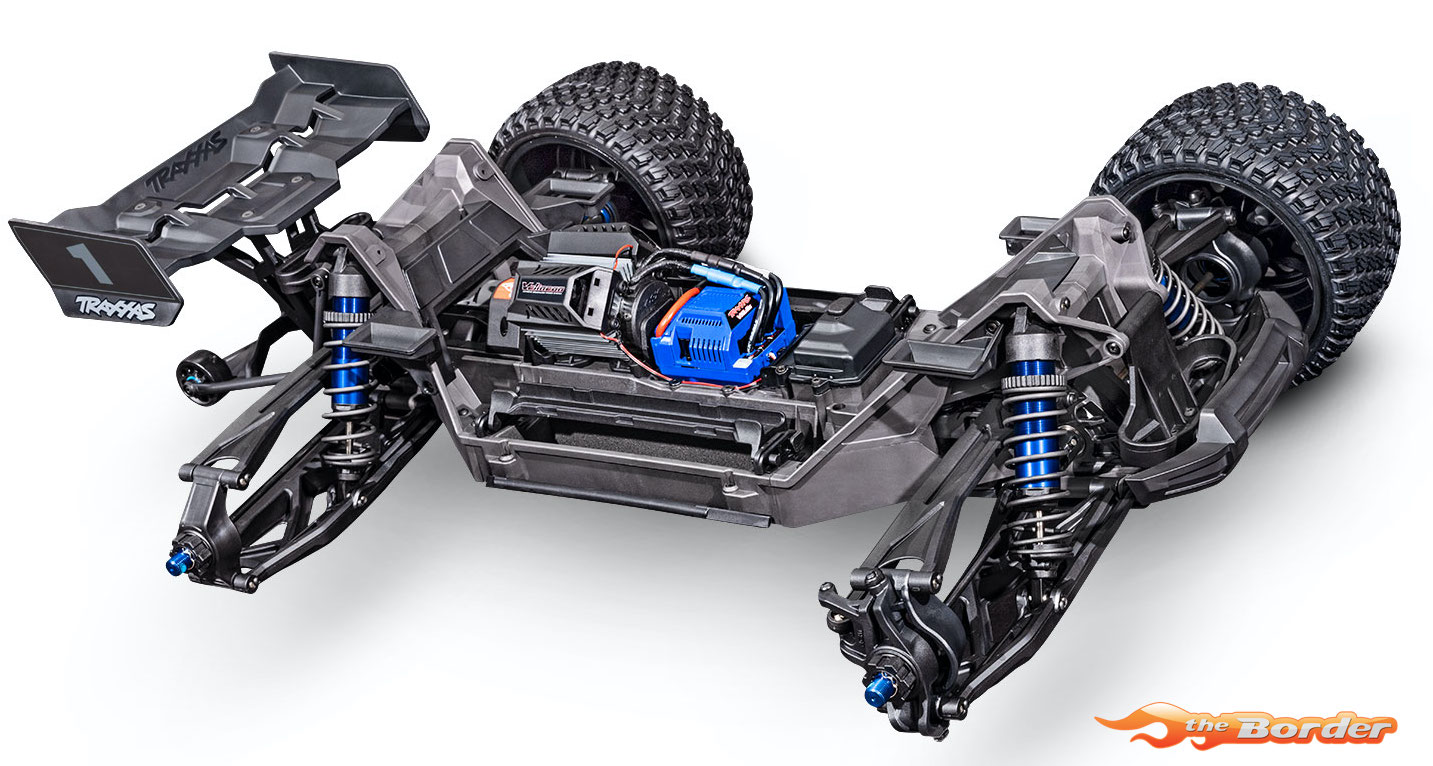 PROVEN TOUGH ALL-METAL DRIVELINE
XRT-prestaties en duurzaamheid beginnen met zijn volledig metalen 8s-aandrijflijn. Stalen differentiëlen met 4 versnellingen en stalen aandrijfassen zijn verbonden door een zeer sterke middenas van geëxtrudeerd aluminium. Het is een met precisie ontworpen recept dat zich heeft bewezen als een monstertruck in de X-Maxx.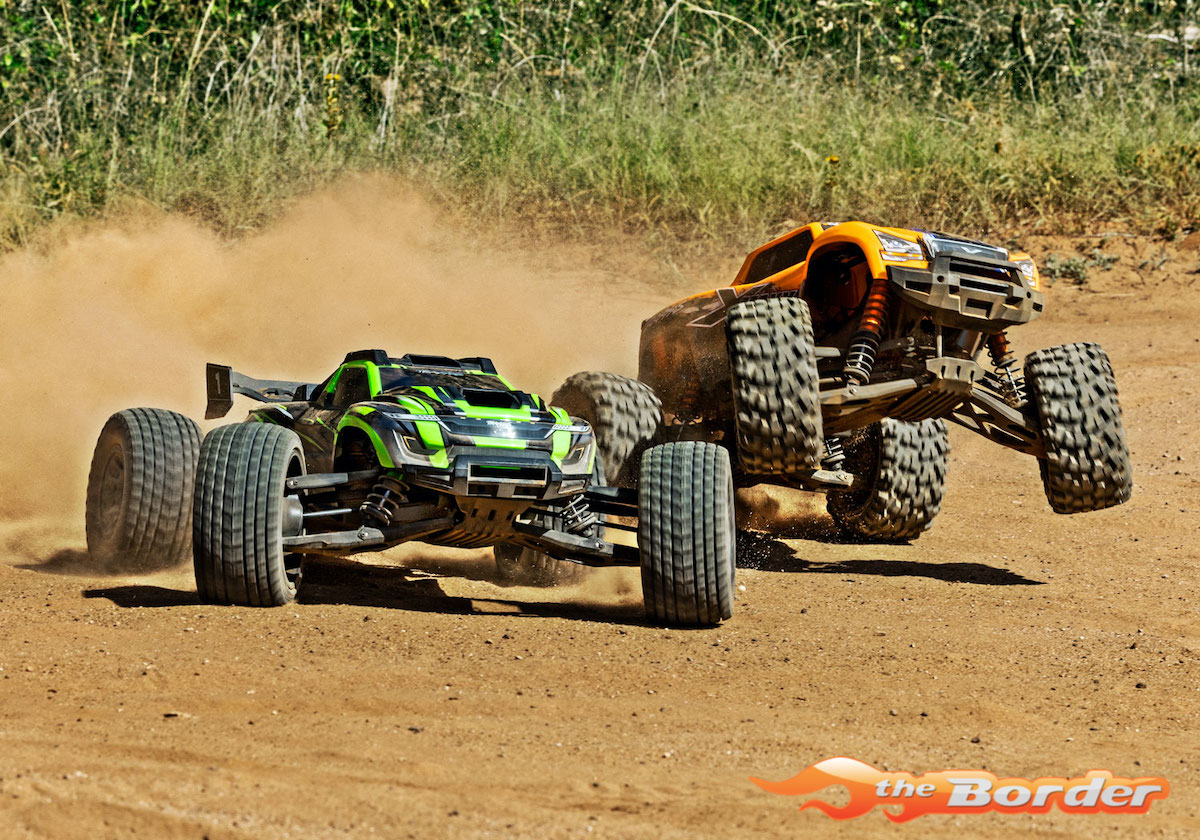 RACE-INSPIRED LOW-CG CHASSIS
Het prestatiegerichte chassisontwerp van de XRT is geconfigureerd om het zwaartepunt te verlagen voor superieure handling en stabiliteit. De dubbele 6700 4s-batterijen en de stuurservo zijn zo geplaatst dat het gewicht zo laag mogelijk in het chassis wordt geplaatst en bescherming biedt voor deze kritieke componenten.
PATENT-PENDING CLIPLESS BODY
De clipless body van de XRT, waarvoor patent is aangevraagd, kan gemakkelijk in slechts enkele seconden worden verwijderd en geïnstalleerd en toch wordt hij op zijn plaats vergrendeld met ongelooflijke kracht en veiligheid. Het systeem maakt gebruik van een kooi in het lichaam om flex te minimaliseren, terwijl externe skids strategisch zijn geplaatst om het lichaam te beschermen.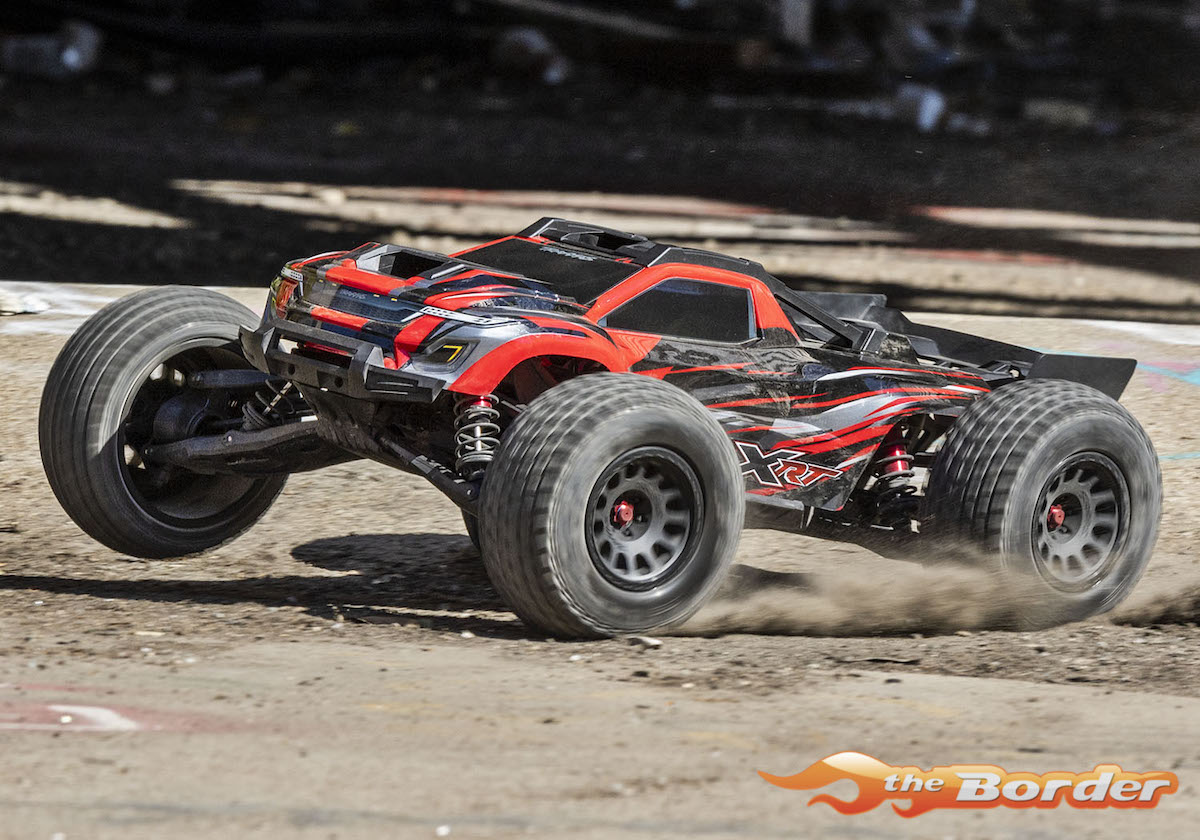 GRAVIX™ RACE TIRES
De Gravix™-racebanden van XRT zijn een revolutionair nieuw hybride ontwerp met dicht opeengepakte bijtranden en lamellen. Ze bieden uitstekende grip op harde oppervlakken en snelle en stille precisie.
VXL-8S POWER SYSTEM
De VXL-8s™ van XRT is al de krachtigste snelheidsregeling van Traxxas en gaat nog verder met een agressief deuntje dat het uitgangsvermogen over het hele toerentalbereik maximaliseert. Meer kracht onder de bocht zorgt voor punch in het middenbereik die hard toeslaat voor rollende wheelies op aanvraag. Begraaf het gas bij elke snelheid en XRT reageert onmiddellijk met moeiteloze acceleratie.
High-Downforce Wing
De achtervleugel van de XRT zorgt voor extra stabiliteit bij snelheden van 60+mph en integreert netjes met de clipless body voor een verfijnde look. De vleugelbevestiging absorbeert zelfs de hardste landingen zonder schokenergie over te brengen op het chassis.